686 Black Road, Sault Ste. Marie, Ontario
Service Times: 9:30am (Lord's Supper), 11:00am (Family Bible Hour and Sunday School), 7:00pm (Evening Service)
Aush-Bik-Koong Bible Camp - Retreats 2019!

College & Careers Retreat - June 21-23 - Cost: $85/person
Marriage Retreat - Sept. 6-8 - Cost: $170/couple
Forever Young (Retiree's Retreat) - Sept. 9-12 - Cost: FREE!
Men's Retreat - Sept. 13-15 - Cost: $85/person
Fall Blitz Youth Retreat - Sept. 20-22 - Cost: $85/person
Visit www.campabk.com for more information and to register.
Aush-Bik-Koong Bible Camp - Summer 2019!


Summer is HERE! Register your child for a week at Camp Aush-Bik-Koong. Ensure your child experiences a week of fun and a lifetime of memories at ABK this summer. Register today.

Make sure your summer plans include Camp ABK...to the Rock!

Visit www.campabk.com for more information.
New Here? Welcome
We're glad you're here. We hope you find our church a welcoming, caring place where you can get to know us and experience the love and grace of Jesus Christ together with us.
We'd like to give you an overview of what is happening at Bethel during the week and throughout the year.
We look forward to you visiting us and encourage you to visit our Guest Reception Centre in the foyer after our Sunday, 11:00am, Family Bible Hour service. We have information available for you concerning our weekly activities. Come on over, fill out a Connect card and have a cup of coffee with us.

Questions or comments? Use the e-mail form on the Contact Us page
Pregnancy Centre's "Change For Life"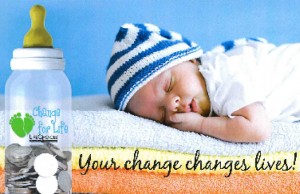 Baby Bottle Campaign is here again! Show your support for the Pregnancy Centre's programs, counseling, parenting programs, a variety of clothing & baby items, adoption counseling, and a recovery program for women who have experienced abortion. You can pick up your baby bottles in the foyer. Fill up with change (cash & cheques are okay, too!) and have them back for Father's Day. Thank you for your support! For more info, call 705-759-9100.
Ready Answers Apologetics Conference - Register, Listen, or Download
Small Groups - Fall 2019!

Small groups at Bethel: Groups of about 12 will be meeting in homes Wednesday or Thursday evenings.

We want to praise God for the participation, spiritual growth and relationships that have developed through this ministry! We are so thankful for our committed leaders and host homes. Thank you for all who participated in small groups this Winter/Spring session and we look forward to starting up again in the fall of 2019.
If you have any questions, please contact Jennifer or Andrew Sarlo or send a message on the Contact Page.