Sunday School - Weekly Activities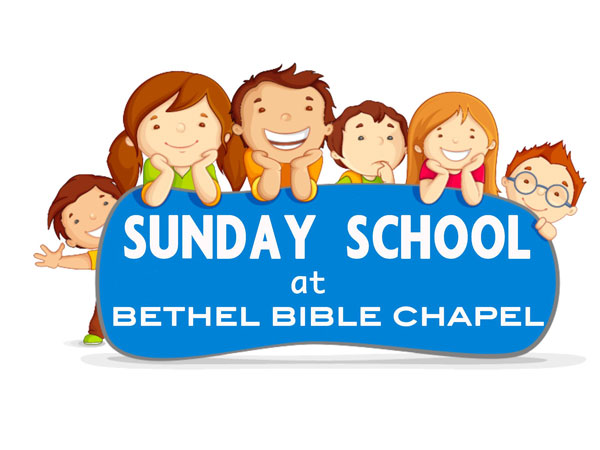 Parents of Sunday School students! If you'd like some printable activity papers for your child to work on during the live stream services, please feel welcome to print the children's activities here. Click the button to open up a new window, once you're in the new window click the print button or down arrow to download. They can be printed double-sided and folded in half.


Sunday School - Open for Families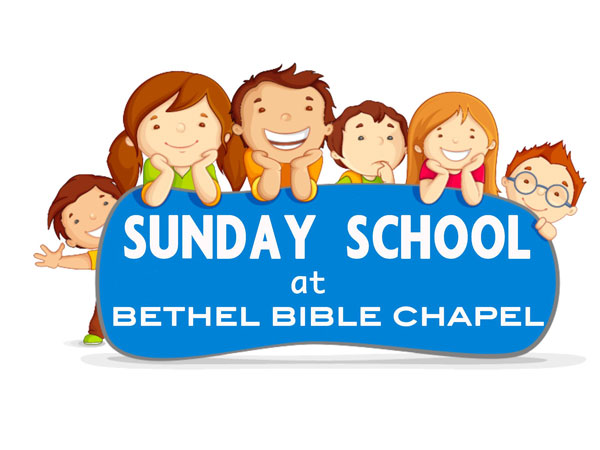 Bethel Sunday School will be reopening on Sunday September 20th for families. In order to provide a safe Sunday School environment for students, parents/guardians, and volunteers, we will be using a large group Sunday School format where parents or guardians will stay and sit with their children at least 6 feet away from other family groups. Seats will be limited to 45 individuals. The Sunday School service will consist of a Bible lesson designed for children as well as games and activities. The Sunday School service will be 30 minutes in length from 10:15am - 10:45am. Sunday School will use the South Entrance to the Fellowship Hall for entering and exiting Sunday School. Please plan to arrive early so we can get families seated and begin the service at 10:15am.

Frequently Asked Questions about the reopening of Bethel Sunday School.
Q. How many people will be allowed to attend the Sunday School service?
A. The guidelines state that we can hold services with up to 30% capacity for our space. Accounting for volunteers we are allowing 45 pre-registered attendees.

Q. How do I register to attend the Sunday School service?
A. Please pre-register at this link for each Sunday School service that you attend: https://www.eventbrite.com/o/bethel-bible-chapel-sault-ste-marie-30490922790

Q. Do I have to stay with my children during the Sunday School service?
A. At least one parent or guardian must sit and remain with their children for the duration of the Sunday School service. We ask that parents keep their children close so we can maintain physical distancing while in the building.

Q. Do I need to bring anything, other than a mask, for my child?
A. We will be providing activity papers for children to colour, clipboards (which will be disinfected after each use), and pencil crayons (one set per family that will be labelled and kept for that families use alone). There will be no snacks provided during Sunday School but a prepackaged snack will be available for pick-up on the way out of the fellowship hall at the end of the Sunday School service.

Q. How does physical distancing work at Bethel Sunday School?
A. A minimum of 2m (6ft) will be maintained at all times between household units in the building. Hard plastic chairs will be set up and spaced apart to accommodate this. We will use the South entrance to the fellowship hall for Sunday School arrival and dismissal.

Q. Do I and my child need to wear a mask to Sunday School?
A. At this time, out of love for neighbour and the vulnerable among us, we are requiring all attendees over the age of 2 to wear a mask for the duration of the service.If for medical or developmental reasons you or your child are unable to wear a face mask we are asking that a face shield be worn. Please bring your own mask (or face shield) if you have one. If not, we will provide a mask upon arrival.

Q. How long will the service be?
A. The service will be 30 minutes in length. From 10:15 am to 10:45 am. Due to restrictions there will be needed time before and after the service to get settled and dismiss attendees, so please plan to arrive 5-10 minutes early.

Q. What about washrooms?
A. We are asking that only one family group use the facilities at a time. Doors will be propped open and hand washing signs posted clearly.

Q. Will there be congregational singing in Sunday School?
A. We will be using music videos in Sunday School. Children and adults who choose to sing-along will be required to wear facemasks when in the building to limit airborne particles.

Q. What are some questions to ask before coming to Sunday School at Bethel?
A. If you have been feeling sick, have a temperature, have travelled outside of the country or to infection regions, or have come into contact with someone who has had contact with the virus, we ask that you stay home for the 14 days as recommended by our health authorities.