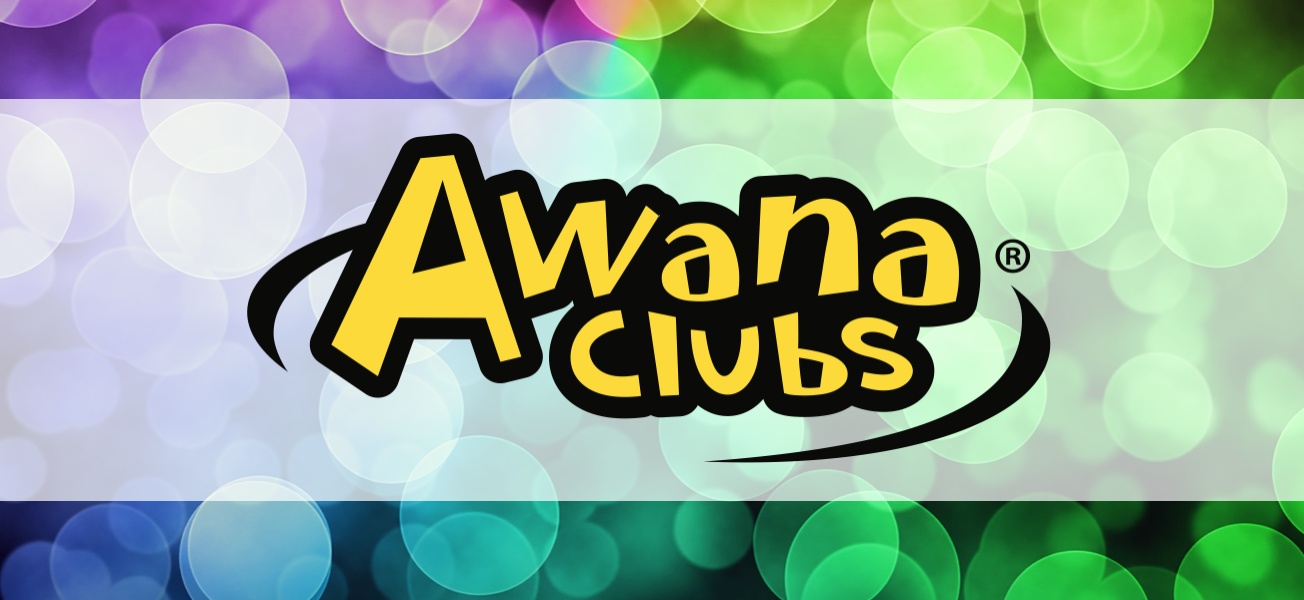 Awana @ Bethel, 2020-2021
Bethel Awana Clubs will continue this winter/spring 2021, though it will still look different! Below is information about getting involved with Awana this year...we will continue to run virtually with the hope and prayer that we can transition to an in-person club at some point.
Awana combines biblical teaching, scripture memorization and tons of fun. Our clubs run from September to April each year.
Awana Clubs
Cubbies: Age 3 - JK
Click here for a schedule through the Cubbies Honeycomb Handbook, this will help to keep pace and this will be the topic for the Zoom video group
Sparks: SK - Grade 2
Sparks clubbers work through their handbook individually so there is no set schedule, to complete the Sparks handbook we encourage you to complete two to three sections per week
Truth & Training: Grades 3 - 5
Click here for a schedule through the T&T Grace in Action Handbook, this will help to keep pace and this will be the topic for the Zoom video group
Trek: Grades 6 - 8
Click here for a schedule through the Trek His Story Bible Study Book, this will help to keep pace and this will be the topic for the Zoom video group
Winter/Spring Program:
Please feel free to have your child(ren) participate in any of these ways that fits best with your family.
Weekly Zoom video groups on Tuesdays (see more information below)
Awana videos will be posted that you can watch on your own time with your child(ren) (see more information below)
Your child(ren) working through a handbook with your assistance
Parent Consent Forms
If your child is involved in Awana in any way this year then please complete this form. Or a paper copy can be completed at Bethel when you pick up your child's handbook, more info below.
Handbooks and Uniforms
These are available to pick up for your child(ren), please contact us to make arrangements.
* We will be in contact with you about the progress of your child(ren) through their handbooks (e.g. once per month through either email or phone call) Achievement awards can still be earned (these can be picked up once per month). Uniforms can display the achievement awards earned.
Cost
$15 for one Handbook (for all clubs)
$15 for one Uniform (for Cubbies, Sparks and T&T)
Payment
Cheque payable to "Bethel Bible Chapel" or E-transfer to office@bethelbiblechapel.com (please include what the payment is for so that we can keep a proper record).
Need other arrangements? Please contact us!
A Zoom video group will be hosted on Tuesday evenings. Each club will have a time period when they can interact with kids and leaders in their club.
Cubbies: 6:15pm to 6:30pm
Sparks: 6:30pm to 6:50pm
T&T: 6:50pm to 7:20pm
Trek: 7:20pm to 7:50pm
The Zoom video group link will be sent to you privately once you have completed the online engagement form.
Please contact us if you would like to join the Zoom video groups and let us know if you have any questions about Zoom.
Awana @ home
You may want to participate in the Zoom calls and/or watch Awana videos on your own time.
Links to videos that you can watch on your own time for each Awana club are available here.
On the top menu of the Awana Plus website, click on the club for your child(ren), then scroll down to view available videos.
We encourage you to make Awana a regular part of your week, working through the handbook, watching an Awana video, participating in the Zoom video group. Contact us by email at: awana@bethelbiblechapel.com
Sign up to receive Awana email updates here.
For general information about the Awana Clubs typically offered @ Bethel, click here!
Awana clubs meet on Tuesday evenings at Bethel Bible Chapel from 6:00pm - 7:45pm.
*New children may join our Awana clubs at any time during the Awana year!
"Be diligent to present yourself approved to God, a worker who does not need to be ashamed, rightly dividing the word of truth."


- 2 Timothy 2:15
Awana is a program designed for kids - Because Kids Matter to God.
The word "Awana" is an acronym that stands for:
Approved
Workers
Are
Not
Ashamed
This comes from 2 Timothy 2:15
Awana Grand Prix
Click here for more information. The Grand Prix is held each year in January/February.
For more information about Awana visit the Awana Canada website.
Awana and the Awana logo are Registered Trademarks of Awana Clubs International. Used by permission.